So Long, Farewell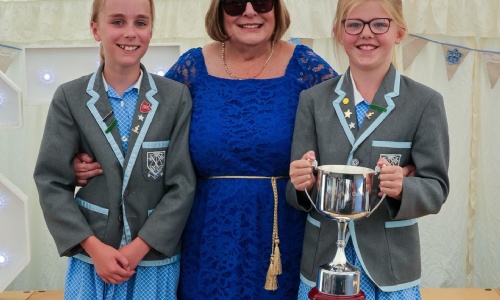 Mrs Pip Walshaw, Nursery Manager at St Peter's School, Retires After Over 30 Years of Service
St Peter's School bids a heartfelt farewell to Mrs Pip Walshaw, the loved Nursery Manager, who is retiring after dedicating over 30 years to the school community.
Mrs Walshaw, whose children and grandchildren also attended St Peter's School, has been an integral part of our community. Her dedication, enthusiasm, and nurturing approach will be greatly missed.
On her retirement, she presented the 'Spirit of St Peter's' award, a special accolade symbolised by a cup. This prestigious award will be presented annually at Founders Day to honour her lasting impact.
Mr Thomas said, "We thank Pip for her years of service and wish her a joyous retirement. She leaves behind a legacy of care and education that will continue to inspire us."