Inspired by Isaac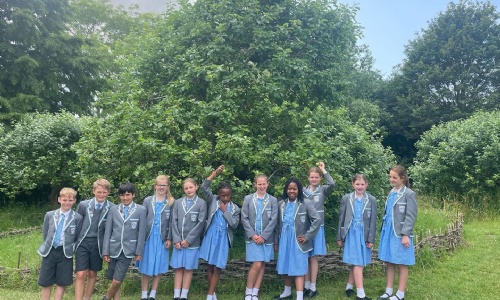 Year Five Pupils from St Peter's School Visit Sir Isaac Newton's Home, Woolsthorpe Manor
The Year 5 pupils from St Peter's School recently embarked on an inspiring educational visit to Woolsthorpe Manor, the birthplace and former home of Sir Isaac Newton.
The students had the unique opportunity to sit under the very apple tree that sparked Newton's theories of gravity. They also explored his family home, delved into the history, and engaged in science experiments that continue to inspire scientific minds worldwide.
Mrs McCahill said, "Experiences like these bring our curriculum to life, fuelling the students' curiosity and igniting their passion for learning."
St Peter's School remains committed to providing experiential learning opportunities that enrich classroom education.