Singing Loud and Proud!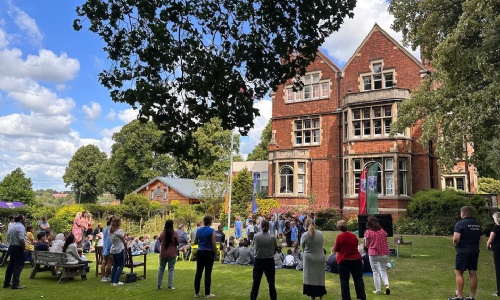 St Peter's School Hosts Exciting House Singing Competition on the South Lawn
St Peter's School recently organised an enchanting House Singing competition on the South Lawn. Each house delivered two vibrant performances, showcasing a mix of classic songs from The Beatles to The Monkees.
Mrs Palmer stated, "This delightful event was well received by parents and thoroughly enjoyed by our pupils. We extend our congratulations to Brigstock for their winning performance of 'I'm a Believer'"
St Peter's School continues to foster creativity and camaraderie amongst students through such engaging activities.