God Save the King!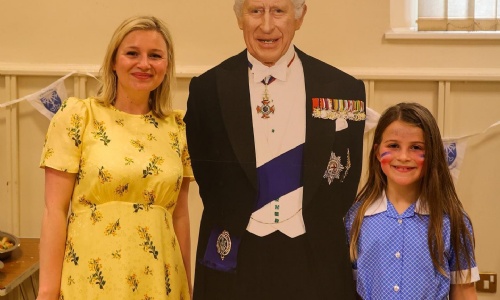 St Peter's School Celebrates the Coronation of King Charles III at Corn Market Hall
St Peter's School recently held a grand celebration to honour the coronation of King Charles III. Despite the weather, the festivities were shifted seamlessly to the Corn Market Hall, where the school community gathered to sing, dance, and mark the historic event.
A parent said, "Our celebration was a vibrant testament to our community's ability to adapt and come together. The PTA did an exceptional job providing refreshments, organising raffles, and baking a mountain of cakes."
St Peter's School continues to create opportunities for its pupils and their families to partake in cultural and historical events, reinforcing its commitment to a well-rounded education.