County Musicians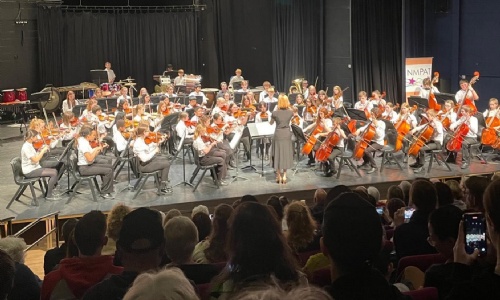 St Peter's School Pupil Musicians Shine in County Orchestra Performance
Our talented young musicians from St Peter's School showcased their talent at the county Orchestra this weekend, following a term of rigorous rehearsals in Northampton. The students had the honour of representing the county at NMPAT after passing a challenging round of auditions and rehearsals.
Mrs Palmer said, "We are immensely proud of our pupils' accomplishment. Their commitment to their music and their ability to deliver an outstanding performance reflects the dedication we nurture in our students at St Peter's."
St Peter's School continues to be a champion of artistic pursuits, encouraging its students to explore and excel in their chosen fields.