Battle of the Bard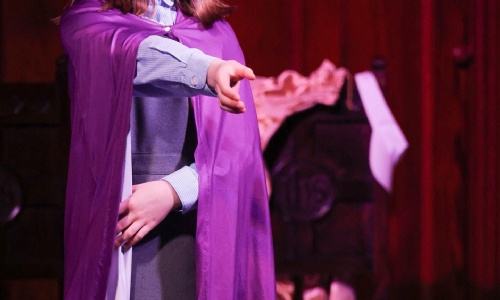 St Peter's School Pupils Deliver Magnificent Performance in 'Battle of the Bard'
The Upper School pupils of St Peter's School brought classic literature to life with a magnificent performance of 'Battle of the Bard', a creative amalgamation of 'Midsummer Night's Dream' and 'Macbeth', this week. The unique show unfolded over two evenings atop a local church, providing a memorable backdrop for the theatrical spectacle.
Immersing the audience in the magic and drama of Shakespeare's works, the young performers delivered their lines with remarkable poise and enthusiasm. The Director said, "Our pupils' dedication and talent shone through in this outstanding performance. It was a proud moment for our entire school community."
St Peter's School remains committed to providing opportunities for pupils to explore and express their creativity, fostering well-rounded development.