St P Pupils Leads Saints to Victory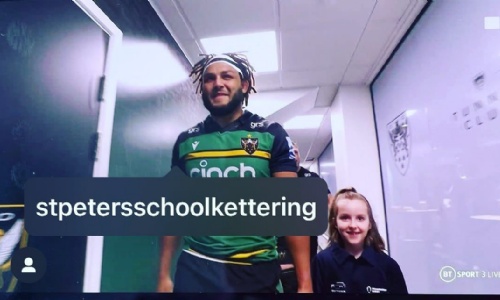 St Peter's School Pupil Leads Northampton Saints to Victory as Mascot
One of our very own Year 2 pupils had the incredible honour of leading the Northampton Saints rugby team to a triumphant victory as their official mascot this past weekend. The match, broadcast live on TV, saw our young representative confidently accompanying the team onto the pitch.
The School PE Teacher said, "We're immensely proud of our student for embodying the spirit of sportsmanship and camaraderie in such a high-profile setting. This special experience not only brings pride to our school community but also inspires other pupils to follow their passions and dreams."
The event truly highlighted the vibrant experiences St Peter's School students are exposed to, fostering their growth into well-rounded individuals.