Air Ambulance Visit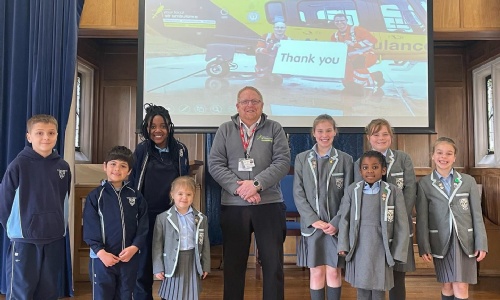 Air Ambulance Volunteers Engaged Children in Special Assembly at St Peter's School
Sunnylands Hall of St Peter's School echoed with excitement and curiosity as volunteers from the local Air Ambulance service visited for a unique assembly. The event, which took place on Monday, provided the young students with an enriching firsthand understanding of the vital services that air ambulances provide.
The young pupils were captivated by the essential role these emergency healthcare services play in our community, shedding light on the everyday heroes who operate behind the scenes.
The School Headteacher said, "It was a delight to host the Air Ambulance volunteers. Their visit offered a fantastic learning opportunity for our young students to appreciate the critical, life-saving services these brave individuals provide. This event significantly contributed to our commitment to provide an enriched, comprehensive educational experience."